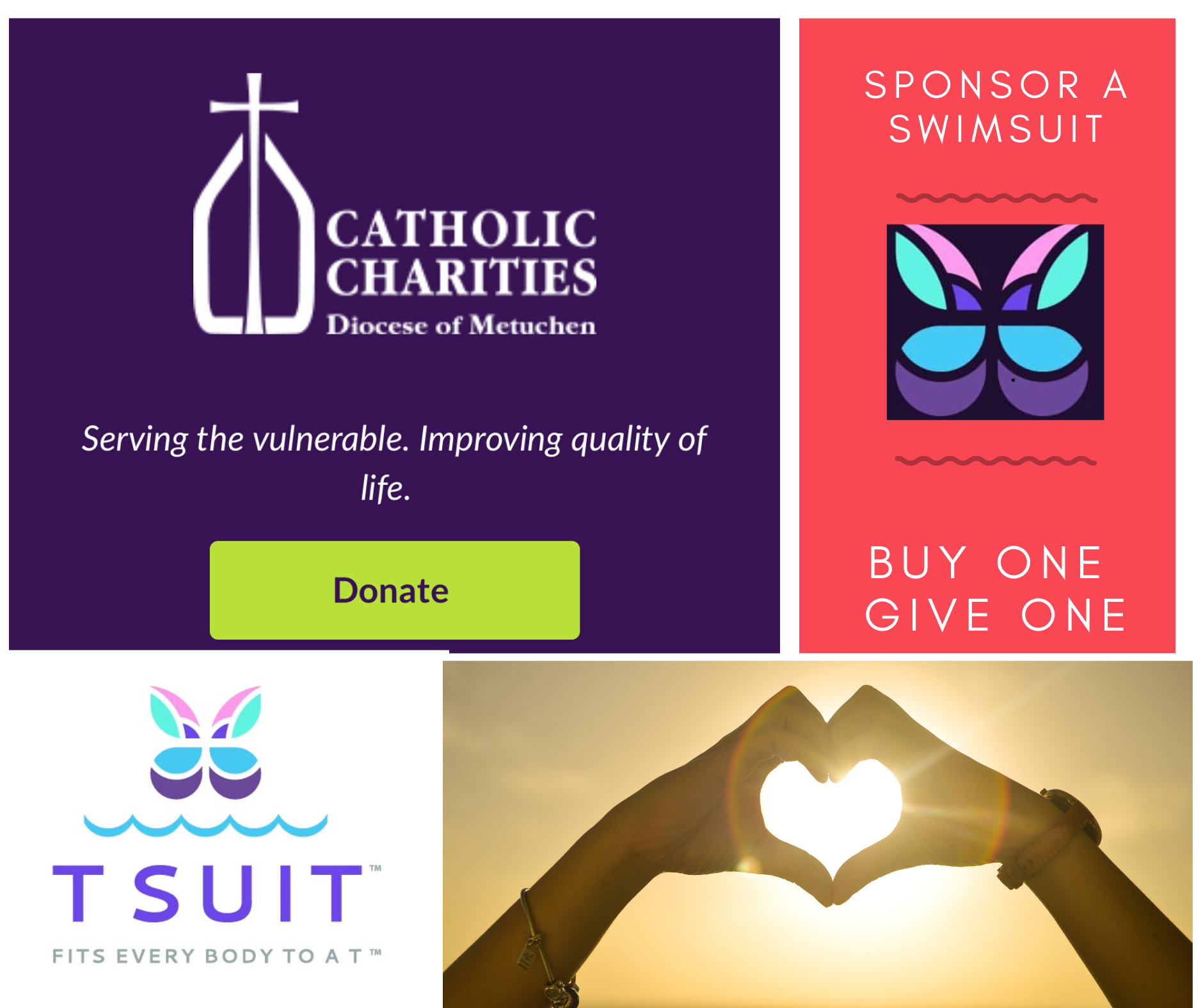 T SUIT has started a "Sponsor a Swimsuit" initiative to give women living in shelters the gift of one of our beautiful bathing suits !! These carefully selected suits in our online boutique are so well made and just gorgeous.
You can either "Buy One, Give One" (BOGO) OR "Sponsor a Swmsuit" at a discounted price!! All Sponsored Swimsuits will go to an organization so close to our heart, the Ozanam Family Shelter in Edison, NJ. The shelter plans trips to the beach for the families staying there. We will help match the suits up for each woman so Denise (founder of T-SUIT.com) can bring them the Sponsored Swimsuits along with beach supplies to be ready for beach days this summer.
To "Buy One Give One" use the code "BOGO" in the coupon code section when checking out. You will pay the full listed price and TSUIT will donate a swim suit in your name to the Ozanam family shelter.
To Sponsor a Swimsuit when checking out use the code "OZANAM" in the coupon code section. TSUIT will charge you 50% of the full listed price and donate the swim suit of your choice to the Ozanam Family Shelter."